Free online Beginner Bellydance Course

I am Aisa Lafour, a passionate bellydance performer, a dedicated dance teacher, coach and organizer of several bellydance events.
Bellydancing is a dance style that has accompanied me my whole life. As a 4 year old girl, I was inspired by a friend of my parents, who was a bellydancer. Her name is Shahrazad. I instantly fell in love with this beautiful Middle Eastern dance style. I was attracted to the world of the tales of a thousand and one nights, princesses and sparkling colors.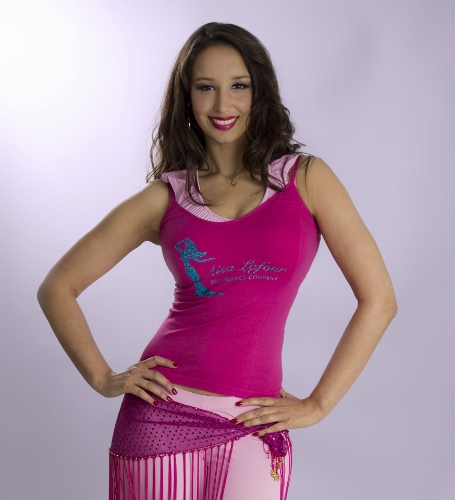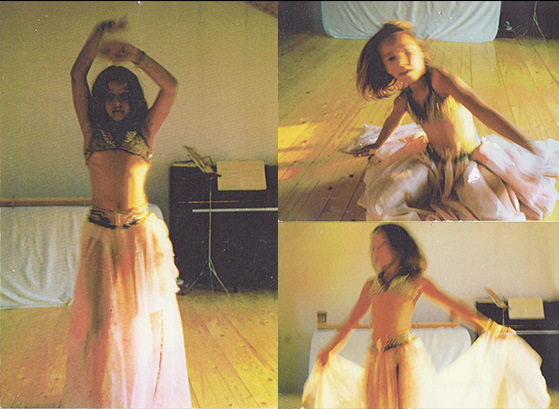 Shahrazad taught me my first dance steps, gave me my first music cassettes (no Cd's or MP3's in that time) and tiny costumes from Egypt. She had no idea that she planted a seed into my soul that came to bloom during my life. That flower would become my profession.
My mom told me that at my first carnival celebration in kindergarten, I was asked to do a 'performance'. (Of course I wanted to be dressed up like an Oriental Princess and dance). She told me that, right before going on stage, a shiver went through my body and that is where my destiny connected with me.

This destiny unfolded after I finished my design and styling studies at the Amsterdam Fashion Institute in 2003. After winning the Leather Design prize by Hester van Eeghen for my bag collection, strangely enough, I could only think of dancing
At that time I went to live in Brazil, where I danced every day. Luckily I met Gleide Barreto who was teaching bellydance, she gave me the opportunity to be her assistant. That's where I gained a lot of experience in teaching dance to children and adults.
When I came back to the Netherlands there was another Brazilian person who is very important to me: Claudio Gomes. He saw my talent and invited me to dance in his Brazilian zouk showteam "Zouklovers". From that moment on a fire was lit inside of me! Burning like only a fire can burn! I couldn't eat, I couldn't sleep, I could only think of my choreographies and the upcoming shows.
That is when I realized that I had to follow my passion, which was "to dance". Around that same time, magical as life can be, I met a beautiful bellydancer. Her name is Mena Leila. As soon as I met her, I knew that we would be working together. We became very good friends and we decided to study together to become dance teachers. We auditioned for the school Kaderopleiding Werelddans – which was connected to the Rotterdam dance academy Codarts – and got accepted. I specialized in Latin and Oriental dances.
For 5 years I taught Zouk, Samba and Brazilian dances. During those years I kept developing my bellydance skills and taught bellydance classes on the side. After those 5 years, in 2008, I felt that I needed to continue as a bellydance professional only and I made the switch.
It was the best choice I have ever made for myself. This dance belongs with me; it is where I feel at home and in my greatest power. In 2008 I entered the Bellydancer of the World competition and I won the first prize competing against around 350 competitors. This was my kick off to be an international renowned bellydancer. Jillina hired me for the Bellydance Evolution theatrical Bellydance show, with which I toured around the world in 2009 and 2010.
My love for Middle Eastern dances brought me to Cairo, Egypt where I got so inspired by the great teachers that I had. The famous Randa Kamel, Dina, Soraya Zaied, Mona el Said and Raqia Hassan to name a few. My travels through Egypt made me really connect with and understanding of the culture of Egypt, which is the source of this dance. On my other trips to the Middle East and North-Africa, like Syria and Morocco I got to know other beautiful dances as well.
There is something about that area, something so magical and fairy tale like that resonates with me. Especially the music that cuts through my soul. I can easily say that the most important thing that moves me is the music. When I dance, my body and the music become one. My body expresses all the nuances and emotions in the music. I am only present in that moment, with the music running through my veins. My 9 years of playing the violin has definitely opened my ears and my heart for the beauty of music.
I am so grateful that dancing made it possible for me to see the world. I was invited to perform, teach and judge everywhere, from Europe and the U.S, to Latin America and the Middle East, to North Africa and Asia. I love to share my passion with my audience and share my knowledge with my students.
This dance is poetry in (e)motion.

Some highlights of my dancing career:
Winner of the Bellydancer of the World competition in 2008
Member of the Egyptian Folklore group Baladi by Mahdy Emara 2006 – 2008
Zouk dance partnership with Pasty, which whom I performed and taught Zouk internationally on numerous Latin festival.
Solo and troupe dancer at Bellydance Evolution: U.S, Morocco, Germany, Hungary
Sharing stages with Jillina, Ansuya, Aziza, Sadie, Sadie, Keishi, Elisabeth Strong, Ava Flaming, Mardi Love, Mercedes Nieto, Orit Maftsir, Sharon Kihara, Leyla Jouvana, Randa Kamel, Tito, Shahrazad, Mahdy el Leisy, Mohamed Shahin, Suraiya and many, many more.
Studying bellydance in Cairo/Egypt with the famous dancers Randa Kamel, Dina, Soraya Zaied, Mona el Said and Raqia Hassan to name a few.
Winning the Bellydancer of World competition in 2008. Winning various international prizes with my showteam Deyy el Amar ensemble. We won the Dutch and Benelux championships in 2012 and Bellydance of the World Championships in the category group performance. Deyy el Amar ensemble was the only dutch bellydance group who brought it to the Half finals of Everybody Dance now at RTL 4
In 2010 I started my own Amsterdam based Aisa Lafour Bellydance Company. Nowadays I have my own dance studio, Heartbeat Dance Studio in the center of Amsterdam.
I performed for different TV shows in the Netherlands: Raymann is Laat at NTR, Vals Plat by Max Mosczowicz at NPO 3, Everybody Dance Now at RTL 4, MTV and TMF. I also appeared in numerous dutch magazines like Viva, Marie Claire, Nieuwe Revu, Kleurrijke lijst and Elsevier.
Since 2010 I am the organizer of the international Bellydance Festival Orientalicious, in Amsterdam.
I have travelled to teach and perform in the the following countries: Brazil, England, Spain, Italy, Germany, Netherlands, France, Belgium, Switzerland, Austria, Slovakia, Czech Republic, Poland, Hungary, Morocco, Egypt, USA, Mexico, Argentina, Singapore and Israel.

Subscribe
 For dance inspiration and updates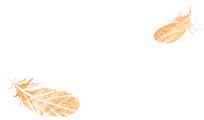 Aisa Lafour is featured on: