Free online Beginner Bellydance Course

Hi, I'm Aisa Lafour. I am a passionate bellydance performer, dedicated bellydance teacher and coach, and a public speaker. For online bellydance classes and local group classes in Amsterdam, for workshops, private dance coaching and shows, you are at the right place here.
I help you to give that extra spark to your event, with my unforgettable bellydance performances (alone or with fellow dancers),  workshops or talks at your festival, corporate event or celebrations or I can coach you to become the best dancer you can be.


||Bellydance is a conversation between the body and the soul.||
Aisa Lafour
||First I dream my dance and then I dance my dream||
Aisa Lafour
Aisa is a naturally gifted dancer who's true passion for the art shines in each step. She demonstrates strong technique beautifully blended with authenticity.
I vividly remember seeing Aisa perform for the first time. She captivated me with a level of depth to her performance that very few young dancers posses.
read more
I enjoy watching her heartfelt Tarab as much as her spicy fusion where she gives a little taste of her Caribbean roots! As a woman she carries herself with class and is highly knowledgeable about the art form. Don't miss a chance to see her perform or to study with her!
Sadie Marquardt
Master teacher
The Universe decided to combine a beautiful and able body with an angel face, to provide its owner with excellent memory, intelligent creative power and grace,
read more
a brave and compassionate heart, endurance, patience and endless assiduity, furthermore placed loving master parents and teachers to learn from on her path, thus creating a brilliant dancer to delight, enlighten and pacify the entire planet Earth. Aisa Lafours dance is breathtaking, inspiring, overwhelming! This may sound a bit exaggerated, but just to say "she is a genius" would not explain enough. Look at her dance for your self, if you don't believe me!

Subscribe
 For dance inspiration and updates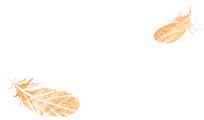 Aisa Lafour is featured on: