Free online Beginner Bellydance Course
A night  your guests will never forget
When you organize a celebration of any kind, what are you hoping for? Don't you want your guests to have a great time and to experience something they will never forget?
If you said yes to all of the above, you need to bring something really special. Give them something out of the ordinary. Sprinkle some magic to create an unforgettable event. Surprise your guests with a dazzling bellydance show!
I would love to give a performance that adds a special touch to your festival, celebration, event or wedding. Have your guests dream away to beautiful music. Have them mesmerized by the elegant, poetical and powerful dance that is bellydance.
I will make sure that your guests feel uplifted after my performance and that they feel inspired to dance themselves as well!
What you can expect from a performance from me:
a 5 to 30 minute varied, colorful, captivating professional show;
choice of Bellydance-, Middle Eastern or fusion dance styles;
authenticity 
Click on the button below to book a solo performance. I will respond you within 2 working days.


You want to double the impact of the show?
To entertain a big group or to fill a big stage, you will need more than a solo dancer.
Mena Leila and I have partnered up for amazing duet shows. Together we can give a longer and varied show.
During the show we will dance together in duets and we will each do our own solo performances.
Click on the button below to book a duo performance. I will respond you within 2 working days.

You want a show with lot's of variety?
If you are looking for an incredible act to perform at your festival, or event, the trio performance with me and my two amazing professional dance associates Mena Leila and Badra Falak will be a very good choice.
We can perform an entire show in which we can dance solo, duet and trio performances. We create a show full of variety, different bellydance styles and props, like wings, Saidi sticks, finger cymbals etc. On request we can also dance folklore of Egypt, Lebanon or Morocco.
Click on the button below to book a trio performance. I will respond you within 2 working days.

Now tell me about your event and I make you a custom made price offer!
Years ago, I met this woman. I thought, what a beauty, what a dancer, and what a beautiful human. I was always looking at her pics, and 
read more
was thinking, she looks like a baby, but also she is so sensual and feminine. Last Friday she was my guest. I realised, god made her pretty babyface to match her beautiful, clean and pure heart. Then god gave her a sensual body to match her womanhood. I am so happy, that she was here in Mannheim. She mesmerised, all guests including myself.
Fadima Jones
Bellydancer/ event organizer
We at Raeger Autism Center were pleasantly surprised by the lovely and graceful dance that you've done for us. Especially the last part.
read more
where you invited us to dance, was very nice! Thanks again and good luck!
William Gilijamse
Raeger Autismecentrum
I approached Aisa for taking care of a dance act during a festive evening. I am amazed by the beautiful and professional show that she has 
read more
done. She has her perfect body control. Her overall appearance was a joy to watch. Her dance was varied, catchy and she makes contact with the guests. She had also a great contact with the the children this evening. Thanks Aisa .. it was beautiful! The guests enjoyed themselves and me too. I found it a pleasant cooperation. I hope to approach Aisa soon again for the next event
Irulan Post
Wedding & Eventplanner, Francoise Weddings


Subscribe
 For dance inspiration and updates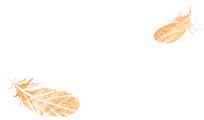 Aisa Lafour is featured on: