Free online Beginner Bellydance Course
Intensive workshops for bellydancers
For intermediate or advanced bellydancers, workshops are great to learn a new bellydance style or to perfect a technique or a specific style. It's also a great way to learn new choreographies. Workshops will deepen your understanding of bellydance in general.
For workshop topics click here
Tarab [advanced level] NEW!
Tarab is an important part of middle eastern music and dance. Tarab is
the emotion, extacy that can be experienced by listening to Classical
oriental music. It also became the general word for Classical Oriental
Music from the famous singers like Oum Kalthoum, Abdul Halim, Feiruz,
Warda end Farid el Attrach etc.  Learn more about this highest state
of music and how you can adapt this into your dance.
Classical Tarab choreography [int/ adv]
Learn a choreography to a classical  Om Kalthoum, Abdel Halim Hafez, or Warda song.
Modern Oriental (cairo style)
Technique and/ or choreography [advanced level] This choreography has a challenging veil entrance, and dramatic
movements with high legs and fast turns. You will travel through
different musical moods and techniques.
Baladi Acordeon- Technique, Theory and/ or Choreography [ int/ adv]
You will learn how to dance on the baladi acordeon music, coming from
the country side of Egypt. Learn how the baladi music is structured,
about the melody accents and the rythms. Dance with the typical
movements the woman use in egypt.
Oriental drumsolo choreography [ int/ adv level]
In this drumsolo you will learn how to use all different parts of your body according to the drumbeat. It's a spicy and firy dance, with muscular accents, shimmies, and big crescendo's!
Samba / Oriental drumsolo choreography [int/ adv]
In this joyfull drumsolo, two fantastic dancestyles come together:
Oriental and brazilian. Learn a variety of samba steps and refreshing
oriental moves.
Latin Oriental Crossover – technique and /or Choreography(int)
You will learn the typical steps of salsa/ cha cha/ rumba or bolero and combine this into a spicy Latin Oriental choreography.
Saidi choreography and/ or technique [ intermediate]
It's a nice and modern saidi choreography, that brings the saidi from
upper egypt, in a feminine and joyfull way!
Golden Era Stars:
In this workshop we will focus on one of the stars of Oriental
dance of the Golden Era like: Samia Gamal, Soheir Zaki, Naima Akef, Tahia Carioca…
You will learn about her history, her moves and combinations/ choreography.
Open Level
Veildance technique and combinations [ beg/ intermediate]
Learn how to move your veil into perfection, and how to make a
beautifull entrance using your veil. Technique or Choreography.
Shimmie Party [Open Level]
In this workshop we will be exploring all different kinds of shimmies, used in bellydance. Examples of shimmies are: egyptian shimmy, african shimmy, vibration shimmy, rotation shimmy etc…
Live Drumsolo and rythms [Open Level]
You will learn about the different basic rythms of Oriental dance. All
rythms have their own character, dance steps and their own cultural
backround. In the workshop there will be 2 live drummers. Don't miss
this chance to have a deeper understanding of percussive oriental
music and how to create your own drumsolo dance.
Lyrical Pop Song [Intermediate/Advanced] 
You will learn how to express the lyrics of a Lyrical Pop song.
Adapt your movement to the melody of the singer and the meaning of the
song. This workshop will give you a whole new understanding of
expressing the Oriental music in your dance.
Star Power and secrets of the stage [For dancers who want to be on stage]
Discover the mystery of a stardancer. What makes her so attractive and
shiny on stage. Learn how to build up your performance, so that it
catches your publics attention, while you shine like an oriental star!
Basic movements + Combinations [Beginners]
Refresh and review your basic bellydance movements. Bring them all
together in challenging combinations. This workshop will bring your
understanding of bellydance to the next level.
Layering movements [Intermediate]
Learn how to combine movements at the same time. Shimmy like an
earthquake while you move like a snake. The use of layers will amaze
your public.
Focussing on Arms [Open Level]
(in combination Upperbody+ Poses+ Travelsteps)
Arms are a very important subject in oriental dance. They frame the
movements, give meaning to your dance and add elegance to your
performance. Also you will learn to combine the arms with upperbody
movements, poses and travelsteps.
General dance technique for Bellydancers [Intermediate/Advanced]
In this class we will focus on all kind of spins, arabesques, legs and
challenging stepcombinations.
Click on the button below to book a workshop. I will respond you within 2 working days.

Fun bellydance workshops for your event or celebration.
Dancing and celebrations go hand in hand together. Is it even a celebration if there is no dancing involved? It could be if there is food but if there is dancing, you know for sure that you're at a party. But to get everybody to dance on your party can be kind of hard. People don't always feel at ease enough to do it. So if you want to have a real party when you are celebrating your bachelorette party, your birthday, your baby shower (many of my students have kept on dancing while pregnant until they were almost ready to give birth), your company party, a theme party or… just for fun, have a bellydance workshop!
A bellydance workshop is a fun and active way of celebrating something, connecting people and getting everybody to dance. In the workshop you will learn some basic bellydance movements. You will feel like you are spending a day as a princess in a fairytale. Laughter, happiness and sweat are guaranteed!
You can book a bellydance workshop for example for a:
Bachelor party for a bride to be
Kids party
Corporate event
Birthday party
Click on the button below to book a workshop. I will respond you within 2 working days.
Now tell me about your event and I make you a custom made price offer!
Our gorgeous, amazing, talented Maiya is already 7 today! And she celebrated with a belly dance workshop of Aisa Lafour, with her girlfriends. It was a perfect day for our dancing princess!
I found the workshop of Aisa great! With great pleasure I enjoyed the different dance steps. It was a successful bachelorette! To be repeated.
The workshop was very nice and cozy. The teacher was very nice and came well prepared with enough props, tea and baklava for everyone. We have learned the basics of belly dancing in a fun way together and fun we will remained with great Memories to the bellydance workshop


Subscribe
 For dance inspiration and updates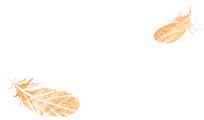 Aisa Lafour is featured on: