Free online Beginner Bellydance Course

Bellydance the night away
As a passionate bellydance lover you want to grabevery opportunity to bellydance. I get it, I feel the same! Although you cantotally do that at any event where there is music, it can feel a bit awkward.Besides, you will miss the bellydance music, it just feels weird showing offall your moves to techno. You need the beautiful oriental music that tells youwhere to throw in a shimmie or a hipdrop. I get it, I really do. 
For you especially, my dear fellow bellydanceenthusiast, I organize bellydance events. I want you to have your very specialnight out, listening to the music you love, dancing the dance you love. 
Every year since 2009 (except in 2016), I organize myglamorous Orientalicious gala party featuring bellydance stars from all overthe world. It is a show in a theatrical setting, unique in it's kind. 
A few times every year I organize a bellydance partyin Syriana. National and international bellydancers and myself perform on theseevenings. There is also plenty of time for you to kill it on the dance floor. 
I amalso regularly invited to other bellydance events, I will keep you updatedabout those events.


Subscribe
 For dance inspiration and updates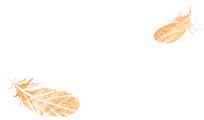 Aisa Lafour is featured on: